Delivery
We will endeavour to deliver your order within 5-7 working days after payment. Should embellishment have been requested and agreed then this may take a little longer.
We will deliver your order via DHL anywhere in the UK mainland for a standard delivery charge of £6.95. However, if your order exceeds £90 (excluding VAT) then we will deliver your order free of charge, and the basket will highlight this.
If you wish us to despatch an order overseas or outside of the UK mainland then please contact us to discuss live rates. We will do our level best to find the most cost effective solution.
Any claim for short delivery must be notified in writing (email) within 48 hours of delivery. A reply should be provided within 24 hours.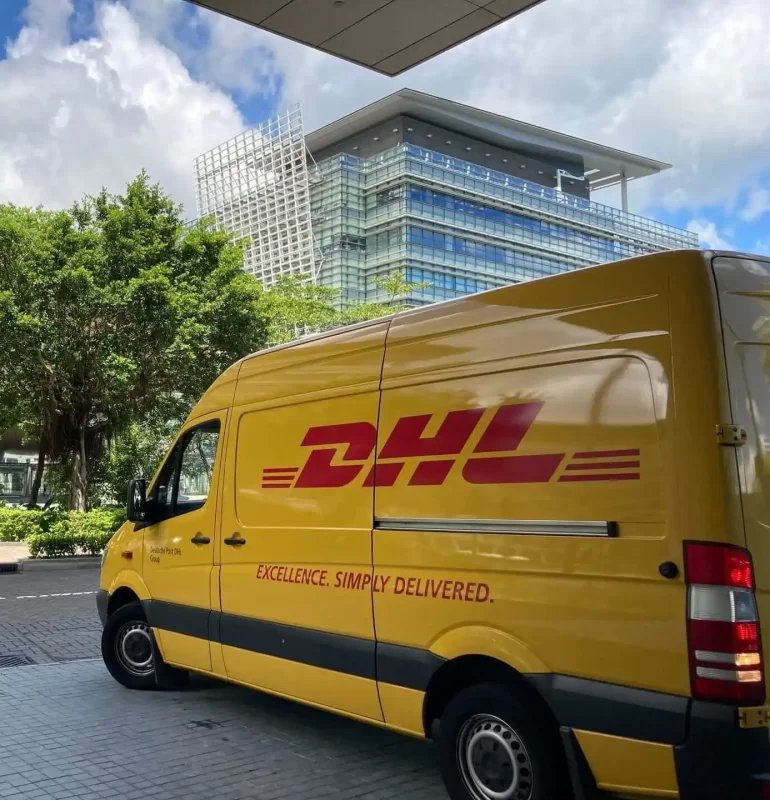 In the interest of security, goods will only be delivered to the address specified within your account. Should you, after the order has been placed, require an alternative delivery address then please contact us as soon as possible. We cannot guarantee but may be able to change the delivery address.
Every effort will be made to provide the soonest delivery, however we will not be liable for any loss or cost resulting from a late delivery.
Returns
You, our Customer, are responsible for the cost and risk associated with any return of goods, unless otherwise agreed. You should send the goods to the following address using our Return Form:
PO Box 8518, Burton upon Trent, DE14 9PE (print an address label here).
We cannot be held responsible for goods damaged or lost in return shipment. Therefore, we recommend an insured and/or trackable mail service. We are unable to issue a refund or exchange without actual receipt of the goods or proof of a returned delivery.
In order for the goods to be eligible for a return, please make sure that:
The goods were purchased within the last 14 days
The goods were in the original packaging, with labels where appropriate
The following goods cannot be returned:
Any goods supplied to you with personalisation or to your specification
Any goods worn/used and/or not in the original condition of sale
We reserve the right to refuse any goods that do not meet with the above return conditions.
Refunds
A refund will be provided, and clear communication given for the same, providing that:
Any goods have been returned in accordance with the returns policy
Goods ordered cannot be supplied by us or an alternative product which meets your satisfaction
You have cancelled the order in writing (by email) within 24 hours, as otherwise the order will have been processed
Contact
All correspondence regarding these Delivery & Returns policies must be made via our contact form.
All emails will usually be replied to within 24 hours